Description
Convert Z-Wave Into IR Signals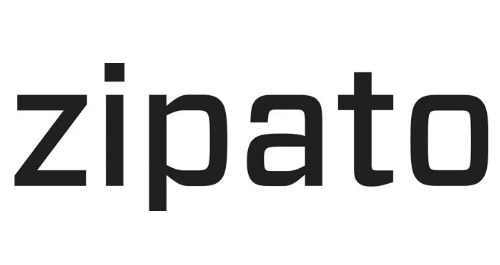 Easily integrate IR-controlled devices, such as a TV or even an air conditioner, into your Z-Wave network with the Zipato Z-Wave to IR Extender (U.S). This simple interface features five built-in IR emitters, plus one 3.5mm jack for an external wired IR emitter, so you can enable Z-Wave control for several IR components with just a single Extender.
Sends IR signals in five directions through built-in emitters
3.5mm jack supports one external wired IR emitter
Provides AC IR code library with code learning capability
Works with any Z-Wave controller
Built-in temperature sensor monitors heat from devices
Dual power options – USB cable (AC) or batteries
The Extender receives Z-Wave commands from any Z-Wave controller, and then relays the equivalent IR command to the appropriate IR device. It's perfect for automating your entire home theater, or just adding Z-Wave remote control to the cable box!
How It Works
Compatible with any Z-Wave controller, the Extender converts Z-Wave commands into IR control codes. To program the correct codes for your IR devices, you can either use the Extender's code learning function or select the IR code from the Extender's built-in code library.
The IR signals are directed at your IR devices through five build-in direct IR emitters. By providing hemispherical coverage, the emitters can send IR signals in five different directions. If you want to control IR devices in multiple rooms, you will need multiple Extenders – at least one per room.
In addition to built-in emitters, the Extender has a 3.5mm jack for connection of an external wired IR emitter (sold separately). This allows you to take advantage of all the various types of third-party IR emitters available on the market today. Additionally, to prevent saturation of IR receivers, the Extender features programmable power levels (LOW or HIGH) for the external IR emitter.
Installation Details
The Extender is easy to mount with its integrated bracket. Simply screw the bracket onto a wall or other surface. The ideal mounting location is where the Extender has direct line of sight with all the IR devices you want to control.
Note: Requires a compatible Z-Wave controller, sold separately. Backup batteries not included.
Security & Automation For Every Home
Zipato is a cloud-based home automation and security system designed to make homes safe, comfortable and energy efficient. Compatible with a variety of wired and wireless automation protocols, Zipato supports flexible installation, customization, and DIY expandability. Control Zipato locally or over the Internet for complete home control and peace of mind!